When someone makes the brave decision to enter treatment for a substance use disorder, they often wonder where to start. Sana's rehab center in New England features two levels of care that provide the crucial beginning to recovery from addiction: medically supervised withdrawal management ("detox") and residential treatment. Both provide 24-hour medical and clinical care seven days per week to ensure you or your loved one is safe, healthy, supported and comfortable.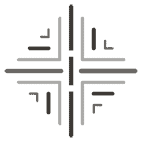 Inpatient Drug Rehab Centers in New England: Inpatient vs. Residential Rehab
Inpatient drug rehab centers in New England offer two basic kinds of treatment: inpatient and residential rehab. Inpatient rehab, or detox, is the first step and focuses primarily on guiding a person through detoxing from substances. This prepares them to be able to move on to the next step, which is residential rehab. Residential rehab begins the process of understanding why addiction took hold, redesigning the way a person thinks and acts, and developing ways to avoid relapse.
Sana at Stowe provides both services under one roof, which helps our clients quickly move from inpatient rehab to residential rehab without having to move or search out another program. Some people believe they only need detox and can then return home, while others believe they can white-knuckle their way through detox and begin treatment with residential rehab.
From years of working with the recovery community, we know by providing both detox and residential treatment under one roof, we optimize addiction recovery and relapse mitigation. People who complete both of these programs have a higher rate of staying sober, which means that choosing just one program or the other isn't a wise or productive choice.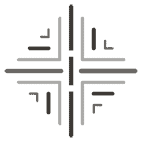 What is Residential Rehab Like at Sana?
Our inpatient drug rehab center in New England takes care of all your needs. We provide a comfortable private area for you to rest and relax, including letting you choose the artwork in your room. We supply delicious meals designed to stimulate your tastebuds as well as provide the proper nutrition people in recovery require. Our program takes care of all your needs, allowing you to focus on your sobriety and healing.
Your treatment begins with withdrawal management, the critical first part of a continuum of care for substance use disorders. Once an individual is free from physiological dependence, they can then prepare for and engage in the important therapeutic work that follows.

Residential treatment allows individuals to participate in counseling and addiction and recovery education. This process helps individuals understand the root causes of substance use disorders and learn the skills needed to change their lives for the better. Different types of talk therapy form the foundation of residential rehab, allowing our clients to learn to communicate better with themselves and those around them.
Sana at Stowe offers several types of therapy, including:
Individual Counseling
One-on-one counseling provides a safe place to discuss thoughts, feelings, and behaviors with a clinician trained to help you process all of this and enjoy personal growth.
Group Counseling
People involved in group therapy benefit from sharing their struggles and their victories with others who understand what it's like to walk in their shoes.
Couples/Family Counseling
Addiction damages relationships for couples and families alike. This type of therapy helps loved ones reconnect with the person who is beginning their recovery process, setting everyone up for healthier relationships long after treatment ends.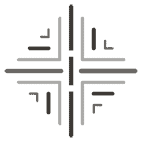 How Long Is Residential Rehab?
How long a person stays in a residential rehab depends on a few things. We take into consideration their addiction history, their physical and mental health, and how they are progressing through the early part of rehab. Many people find that a thirty-day stay suits their needs, while others benefit from staying longer. 
Our clinicians come to know our clients by interacting with them regularly, which allows them to assess the length of stay needed. We also consult with our clients to determine at what point they are ready to leave our facility. While every person's circumstances and progress are different, the longer a person stays in treatment for addiction, the stronger the likelihood that they will avoid relapse.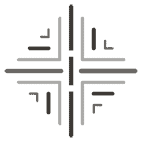 Sana at Stowe offers a multitude of services designed to provide our clients with world-class treatment that covers several areas. We understand that inpatient drug rehab centers in New England should provide more than just a spotlight on addiction in order to be fully effective. We expand our focus to include multiple areas so your mind, body, and spirit all learn to recuperate. 
Medical and Psychiatric Evaluations
Upon entering our program we perform a comprehensive medical and psychiatric evaluation. Any medication needs will be managed in order to alleviate withdrawal symptoms and address any mental health issues. We offer multiple therapy modalities, including cognitive-behavioral therapy, dialectic behavioral therapy, acceptance and commitment therapy, and trauma-informed care. 
Wellness Program
Our wellness program includes acupuncture, a yoga and fitness studio, and therapeutic massage. These activities help center you and allow you to zero in on finding inner peace as a way to enjoy life and combat urges to relapse. We also provide individual nutritional assessments to create the perfect meals for what your body needs. We help our clients return to restful sleep patterns in order to have the energy they need during the day. 
Continued Care Planning
Before you complete your stay with us, we determine a comprehensive after-care plan with your needs in mind. You will leave our program ready to begin any needed next steps in treatment. As well, we follow up on you post-discharge in order to support your continued recovery and let you know that you are not alone.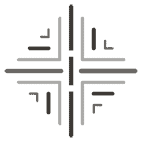 Residential Treatment in Stowe, VT
We understand how difficult it can be to reach out for help with addiction to drugs or alcohol. Our inpatient rehab and residential care facility provides first-class treatment by compassionate professionals who are trained to guide you into the world of recovery. Our treatment center is located in beautiful Stowe, Vermont, which provides seasonal beauty that helps center anyone working on committing to a sober life. Contact Sana at Stowe today and let us help you begin the recovery you deserve.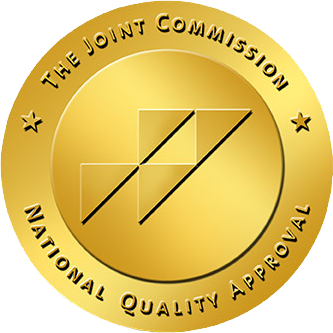 Sana at Stowe has achieved accreditation and received
a Gold Seal of Approval® from The Joint Commission®.
This accreditation award verifies that Sana meets the most
rigorous quality and patient safety standards
of care, and shows a dedication to excellence across the full continuum of care.
Learn more. In-network with BlueCross BlueShield and OPTUM
Sana at Stowe is in-network with BlueCross BlueShield and OPTUM and also accepts most out-of-network insurances, and accepts all private insurance. We provide financial assistance to help with the cost of treatment.