Co-occurring PTSD Treatment
and Trauma-Informed Care
Traumatic experiences often leave behind considerable damage. A person who has suffered trauma is more likely to develop mental health disorders such as PTSD as well as substance abuse problems. It is important to take an individual's experienced trauma into account during treatment as it is typically linked to their current circumstances. This makes trauma-informed care a crucial component of many patients' treatment plans. 
What Is Trauma-Informed Care?
Trauma-informed care refers to a treatment approach in which a patient's past experiences, as well as their current situation, are taken into consideration in order to provide them with the most comprehensive care possible. This approach seeks to identify and address the underlying trauma behind a person's addiction or mental health disorder. Patients in need of trauma-informed care often have PTSD, making it a popular addiction treatment approach among veterans and first-responders. 
Therapies Used in Trauma-Informed Care
By taking a person's past experiences into consideration, our team is able to fabricate an appropriate course of treatment that encourages long-term solutions and positive outcomes. We offer co-occurring PTSD treatment and trauma-informed care as part of our residential addiction treatment program. These include:
Acceptance and Commitment Therapy (ACT)

Motivational Enhancement (ME) 

Cognitive-behavioral therapy (CBT)

Dialectical Behavioral Therapy (DBT) 

Twelve-Step Facilitation Therapy

Process groups

Expressive therapies  

Holistic treatments (examples include acupuncture and therapeutic massage)

Medication-assisted treatment (MAT)
Types of Trauma
Whether a specific event is deemed a trauma is subjective. However, there are identifiable experiences that typically yield trauma and PTSD. These experiences can affect a person at any stage in their life, but the initial trauma often occurs during childhood. Traumatic experiences include but are not limited to:
Neglect or abandonment 

Sexual, physical, verbal, or emotional abuse

Sudden loss

Bullying 

Domestic violence

Sexual assault 

Witnessing violence, tragedy, or disaster

Car accidents

Medical trauma

Traumatic childbirth 

Civil unrest 

Robbery 

Illness
Additionally, these traumatic events can be categorized into three levels of trauma depending on how often and for how long the events occurred. This also depends on whether or not an individual has encountered more than one traumatic event.
The levels of trauma include:
Acute Trauma
Acute trauma refers to a single distressing incident. This type of trauma can cause an increase in anxiety and panic, an inability to trust, confusion/irritation, and sleep disturbances.
Chronic Trauma 
This refers to long-lasting, multiple, and/or prolonged traumatic events. Those with chronic trauma often experience bouts of anger and emotional instability as well as physical side effects such as fatigue, nausea, and headaches.
Complex Trauma
Complex trauma develops after a person has been exposed to varied and multiple traumas. Usually, these experiences are interpersonal, meaning the trauma involves the person's relationship with somebody else.
PTSD Signs and Symptoms
It is very common for those dealing with the aftermath of trauma to develop post-traumatic stress disorder (PTSD). The symptoms of PTSD are powerful, often inhibiting people's routines and damaging their relationships with loved ones. Those with PTSD usually feel isolated, as their trigger sensitivity makes it hard for them to lead an involved life. Additionally, these individuals are more susceptible to drug and alcohol abuse as the substances feel numbing. 
Those with PTSD and addiction can widely benefit from trauma-informed care.
If you are unsure if you have PTSD, the condition is usually diagnosed if the following symptoms are persistent for over a month:
Hypervigilance

Overwhelming memories and thoughts regarding traumatic events

Easy to startle

Struggling to fall or stay asleep

Substance use

Nightmares

Flashbacks

Irritability

Aggression

Avoiding people or places with the potential to trigger traumatic memories 

Emotional numbness and stress
Benefits of Trauma + PTSD Residential Treatment
There are many benefits associated with trauma and PTSD treatment. The most notable of which is helping those who have encountered trauma find healing and sobriety in a judgment-free environment. Additional benefits of residential treatment for trauma and PTSD include:
Provides you with an immersive environment, away from potential triggers and influences

Offers you a custom-tailored treatment plan to meet your specific needs

Teaches you how to manage responses to trauma

Gives you a safe place to express feelings and concerns in

Opens up the opportunity to connect with peers and form lasting relationships

Improves your overall outlook

Gives you a better chance at long-term sobriety

Allows you room to process experiences

Teaches you how to adopt healthy coping skills
Do I Need Trauma Treatment?
Reasons you might be an ideal candidate for trauma and PTSD residential treatment include:
You feel that your trauma is heavily contributing to your substance abuse problem.

You do not have a secure home environment.  

Your trauma is unresolved. 

You are a first responder or veteran with PTSD. 

You will require a high level of support throughout treatment.
If you are unsure whether or not you need trauma treatment, our team is happy to help. We can conduct an evaluation to determine if this treatment approach is right for you. Additionally, it is important that you find a trauma treatment center equipped to meet your unique needs. Our residential program offers round-the-clock support and structure to get you the trauma-informed care you deserve. We combine luxurious amenities as well as evidence-based modalities to address the root of your trauma and encourage recovery.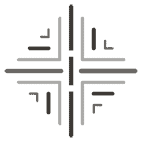 Trauma + PTSD Residential Treatment in New England
The time to get help is now. Sana at Stowe provides high-quality treatment for those struggling with trauma, PTSD, and substance abuse. Our compassionate and professional staff is dedicated to giving our patients the recovery experience they deserve in a safe and healing environment. To learn more or to get started on your journey to recovery today, give us a call or visit our contact form.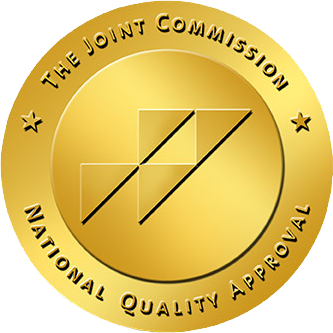 Sana at Stowe has achieved accreditation and received
a Gold Seal of Approval® from The Joint Commission®.
This accreditation award verifies that Sana meets the most
rigorous quality and patient safety standards
of care, and shows a dedication to excellence across the full continuum of care.
Learn more. In-network with BlueCross BlueShield and OPTUM
Sana at Stowe is in-network with BlueCross BlueShield and OPTUM and also accepts most out-of-network insurances, and accepts all private insurance. We provide financial assistance to help with the cost of treatment.