When a person struggles with a substance use disorder, they do not suffer alone. Their family members and close friends feel concerned, helpless, and frightened. They may begin to neglect their own health, unaware of how to practice self-care while trying to help their loved ones fight addiction. Sana at Stowe provides practical advice and helpful resources to keep families intact as their loved ones head for recovery.
If You Are Concerned About a Loved One
When a person struggles with addiction to drugs or alcohol, their loved ones want to know what they can do to help. It's disheartening when the life of someone you care about is not working, and they seem helpless in stopping their own downward spiral. They may be seemingly lost, engaging in reckless, harmful or self-destructive behavior. 
Sana at Stowe supports individuals and loved ones in cutting through the confusion that can occur when substance use becomes unmanageable. We help families identify evidence-based, proven methods that work to help their loved ones manage substance use and co-occurring mental health disorders effectively.
When you contact us, we assess what treatment needs your loved one has and how compliant they may currently feel. Once we know the clinical picture, Sana's Admissions staff can determine the right level of care and provide guidance for families on how to discuss treatment options with their loved ones. We act as a team to bring your loved ones to our facility so they can become sober and learn to stay that way.
Is Sana at Stowe the Right Place for Someone You Care About?
Do you suspect a family member grapples with an addiction to drugs or alcohol but you aren't sure if they need professional help yet? Maybe you know they have a substance use disorder but don't know which program is right for them. 
Our Alcohol Use Screening Test and Drug Use Screening Test help family members get the big picture of their loved one's behavior.

Our Admissions and Clinical teams are available to help you decide whether there is a significant risk of a problem for your loved one. They can also identify the steps you need to take next and guide you through the process. Our goal is to help not just the person you love, but also the entire family.
Receiving Help From an Interventionist
Helping someone who doesn't want help is not easy. Some families use the services of an interventionist in order to assist them in reaching out in a productive way to the person they care about. Interventionists are trained professionals experienced in leading family and friends in trying to convince a loved one to get help for addiction and enter treatment.
Sana at Stowe will provide referrals to qualified interventionists who work locally and nationally. We are also happy to work with any interventionist you may have already consulted. If you have an interventionist you'd like to work with, please ask them to call us as soon as possible to share their perspective. We can work with them and you to plan an effective intervention and help your loved ones get the help they need.
Self-Care for Family Members
Those who live with or are in a close relationship with an individual with a substance use disorder can be negatively impacted in a number of ways. Trying to cope with the complications of active alcohol and drug abuse can be exhausting for both the one who has the addiction and the entire family. The stress of this can impact loved ones in relation to their physical and mental health, their work or school responsibilities, and their social lives. 
People closely connected to a person with a substance use disorder can be in need of education and support. As part of our Support And Network Approach, Sana includes guidelines on how family and friends of someone with a substance use disorder can practice self-care.
They include:
Education on best practices for prevention

Ways to support a loved one's recovery

Coping tactics to use when active substance use is occurring

How to respond to relapse

Establishing relationship boundaries

Taking care of yourself physically, emotionally and spiritually 
Insurance Coverage for Treatment
Sana at Stowe is proud to be in-network with BlueCross BlueShield and work with other commercial insurance carriers as an out-of-network provider. Although we do not accept Medicare and Medicaid, we work with individuals and families all the time to make private pay arrangements.
Sana at Stowe Admissions Staff will check your insurance benefits, allowed days, levels of care, authorizations, deductibles, co-pays, etc. These important points can be confusing, and our Admissions Coordinators will review and explain each individual's actual benefits in detail.
Once we know where the specific resources and benefits stand, we complete a Financial Agreement prior to admission, based on each person's unique situation.
Sana understands that importance of involving loved ones in treatment and encourages visits on the weekends along with family counseling sessions as indicated. To learn more about how to prepare and general guidelines for visiting, see the frequently asked questions and responses below.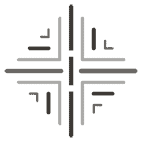 Help for Family Members of Individuals with Substance Use Disorder in Stowe, Vermont
If you are a family member who wants to know how to keep their own self-care in mind while also finding help for a person they love, we can help. Our expert team understands your struggle and can help guide you in taking care of your loved one. We provide the support that allows the entire family to heal. Contact Sana at Stowe today and find out how our luxury rehab facility in beautiful Stowe, Vermont, can be the beginning of a new life for someone you care about.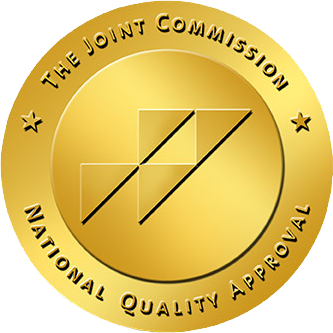 Sana at Stowe has achieved accreditation and received
a Gold Seal of Approval® from The Joint Commission®.
This accreditation award verifies that Sana meets the most
rigorous quality and patient safety standards
of care, and shows a dedication to excellence across the full continuum of care.
Learn more. In-network with BlueCross BlueShield and OPTUM
Sana at Stowe is in-network with BlueCross BlueShield and OPTUM and also accepts most out-of-network insurances, and accepts all private insurance. We provide financial assistance to help with the cost of treatment.