Detox & Withdrawal Management
For a person with a substance use disorder, deciding to make a change is courageous. However, stopping drug or alcohol use can lead to uncomfortable side effects known as withdrawal symptoms. These symptoms can be potentially dangerous, so it is vital that a person seeks medical advice to determine what level of care and supervision is needed. This is where withdrawal management comes into play.
What Is Withdrawal Management?
The care and resources used to get a person through detox safely are referred to as "withdrawal management." By making this unpleasant process as smooth and comfortable as possible, withdrawal management can prevent relapse and encourage sobriety. In the event that a relapse does occur, withdrawal management encourages re-entering sobriety by helping managing symptoms.
Withdrawal management typically involves a care team, medical professionals, and certain medications. However, the level of care and medication requirement depend on the type of drug and how long an individual has been using it. Many substances have specific withdrawal symptoms and a predictable withdrawal timeline. Knowing this makes withdrawal management easier.
Typically, withdrawal management begins with an evaluation in which the substances you are taking and the amount of time you have been taking them are discussed. Next, your care team will work with you to design a treatment plan that is unique to you. Once you are admitted, you will be assessed on a continual basis for the first 3-10 days of treatment with medical personnel available to you 24/7. After the withdrawal process, further care such as a residential treatment program may be beneficial.
Withdrawal Management vs Detox
Withdrawal management and detox are often used interchangeably. However, they are more like different sides of the same coin. Detoxification or "detox" is the process of withdrawing toxins from your body, while withdrawal management is the process of easing symptoms associated with detox. In fact, withdrawal management refers to all aspects of a person's care—both psychological and medical— after stopping drug or alcohol use.
For some with mild symptoms, detox might require minimal medical intervention. For others with severe withdrawal symptoms, such as seizures and hallucinations, detox can prove dangerous, even fatal.
What Substances Requires Withdrawal Management
Typically, it is only specific substances that cause withdrawal side effects that have the potential to be dangerous or life-threatening. For example, for those stopping marijuana use, withdrawal symptoms are usually minor. However, before stopping any substance, you should consult a medical professional to review potential withdrawal symptoms and decide on the necessary level of care.
Particular substances that are known to pose the most major health risks include:
Opioids can cause nausea/vomiting, increased anxiety, difficulty sleeping, excessive sweating, watery eyes, runny nose, restlessness, muscle aches and diarrhea.
Alcohol can cause nausea/vomiting, increased anxiety, tremors, extreme agitation, seizures, hallucinations and delirium.
Sedatives can cause difficulty sleeping, increased anxiety, agitation, irritability, poor concentration and memory, catatonia, hallucinations, heart palpitations, high diastolic blood pressure, vomiting and delirium.
Stimulants can cause severe depression, dysphoria, excessive sleep, hunger and severe psychomotor retardation
Benefits of Medically Supervised Withdrawal Management
Discontinuing alcohol or substances is a big step in the recovery process. Thankfully, withdrawal management can help you get through it safely and significantly reduce the risk of relapse. There are many benefits to our treatment approach.
At Sana, you and your loved ones can feel confident that you will:
Be in safe and secure environment.
Have a qualified team providing you with continual support.
Have access to medication-assisted treatment as needed.
Receive as much symptom relief as medically possible.
Have access to 24/7 medical attention.
Have a treatment plan tailored to fit your circumstances.
Enjoy a comfortable and serene setting.
Receive care based on the latest research.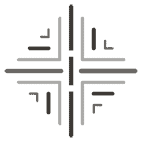 Detox and Withdrawal Management in New England
Get back to a life you love. Our qualified team of professionals will help you manage withdrawal symptoms during detox, so you can get one step closer to recovery. Call us at Sana at Stowe or visit our contact form to get help right now.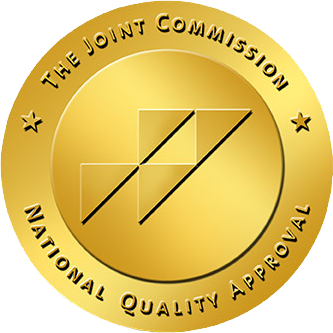 Sana at Stowe has achieved accreditation and received
a Gold Seal of Approval® from The Joint Commission®.
This accreditation award verifies that Sana meets the most
rigorous quality and patient safety standards
of care, and shows a dedication to excellence across the full continuum of care.
Learn more. In-network with BlueCross BlueShield and OPTUM
Sana at Stowe is in-network with BlueCross BlueShield and OPTUM and also accepts most out-of-network insurances, and accepts all private insurance. We provide financial assistance to help with the cost of treatment.