Chief Executive Officer and Managing Partner
William Cats-Baril, PhD
A resident of Vermont since 1982, Willy is a successful entrepreneur and an Associate Professor in the Grossman School of Business at the University of Vermont. He designed and was the founding Director of the MBA on Sustainable Innovation which is now the top ranked green MBA in the country, and has won several teaching awards. He has worked closely with the medical community for the last 35 years and has extensive experience developing expert systems in health care and developing and implementing medical outcomes programs. He has published extensively, consulted widely with for-profit and non-profit organizations and government agencies, and serves on several Boards. His research has won various awards including his work on predicting imminent risk of suicide which has been funded by the NIH and the NIMH. His current research focuses on the prediction of successful maintenance of recovery. He is an avid swimmer, skier and biker.
Chief Medical Officer
Sanchit Maruti, MD, MS
Sanchit is a fellowship-trained addiction psychiatrist with clinical experience in caring for a broad spectrum of diverse and complex individuals who have acute and chronic conditions. He has received numerous clinical service and teaching awards, serves on the Board of Directors of the American Academy of Addiction Psychiatry and has research expertise in risk assessment, quality improvement and outcomes measurement. He also serves as the Medical Director of Inpatient Psychiatry Service and the Addiction Treatment Program at the University of Vermont Medical Center. In his free time, he likes to travel, visit museums and listen to jazz music.
Vice President for Patient Experience and Hospitality
Karen Smegal-Butler
Karen grew up in Western Massachusetts and has over 25 years of experience in guest services. Within the first few months of working at Canyon Ranch in Lenox, MA, she discovered a passion for taking care of others in the hospitality setting and has spent her career working at some of the most luxurious resorts in the Northeastern United States. With a deep understanding of how to create memorable experiences in a nurturing and supportive environment, she is an essential part of Sana's leadership team as well as a wife and mother of three.
Vice President for Operations and Human Resources
Julie Paris, MPA
Julie is an experienced administrative and human resources manager with over 20 years of experience. She holds a Master's in Public Administration, is driven by organization and efficiency and takes pride in providing excellent service to clients and colleagues. She currently resides in Colchester with her husband and two children and enjoys exercising, cooking and being outside to enjoy all the seasons of Vermont.
Medical Director
Alicyn Trask, PA-C, MMSc
Alicyn is a Physician Associate with 18 years experience specializing in the integration of mental and physical health. She graduated summa cum laude from the University of Colorado, Boulder in 2000 majoring in psychology and neuroscience before completing her Master's degree in medical science at Emory University in 2005. She is currently pursuing a Doctorate of Medical Science in Psychiatry. She has specialized advanced training in dermatology and is passionate about finding ways to balance physical and mental wellness amidst the challenges of everyday life. She loves to teach on topics ranging from the neuroscience of addiction to nutrition to mindfulness. In her free time, she enjoys practicing yoga and spending time hiking with her family and 2 dogs.
Admissions Coordinator
Kimberly Corbett, BA
Kimberly earned a Bachelor's degree in English Literature before working in accounting, editing and customer relations in the southern United States. Upon returning to New England, she has worked in hospitality for more than a decade and prides herself on being pragmatic, efficient and creative. She's hiked the Pacific Crest Trail, climbed the mountains of Georgia and North Carolina and now enjoys spending time with her daughter, her precocious Aussie and her aging rescue dog.
Admissions Coordinator
Shoshana Frieden
Shoshana holds a BA Degree in Psychology. She has committed her professional life to aiding those seeking to create meaningful health and wellness. While operating a life coaching and wellness practice in California, Shoshana sought out learning opportunities to bring an awareness of trauma-informed care to her practice. Shoshana moved to Vermont, taking a social-work position assisting resource-challenged families. There she used her coaching and motivational skills and natural empathy to understand and empower families. Prior to coming to Sana, Shoshana worked for three years, in a critical-access hospital emergency department providing care coordination; education, resources, referrals, and support to patients and their families. Shoshana loves living in the Green Mountains State where she loves the change of seasons.
Attending Physician
Daniel Tartaglia, MD, FRACP
Daniel is a Harvard fellowship-trained geriatrician with a background in Internal Medicine. Until recently, he and his wife lived in New Zealand for 18 years where Daniel served in several medical settings. He was Clinical Director of Medicine at a 230-bed regional hospital on the North Island. He then worked as a Geriatric Senior Consultant in the Older Persons Health Specialist Services, Christchurch at a Geriatric Rehabilitation Hospital and Community Outreach Program. He also served as an Instructor in Medicine and Geriatrics with an appointment at both the Auckland and Otago University Medical Schools. The Tartaglias moved back to the United states in 2021 to be closer to their children and grandchildren.
Nursing Director
Danielle Companion, BSN, RN
Danielle is originally from Boston, MA, and has been a Registered Nurse for over eighteen years. She received her bachelor's degree from The University of Vermont with a degree in Medical Ethics. She then attended Regis College in Weston, MA, where she obtained her nursing degree, and began her career at Brigham & Women's Hospital. After two years, Danielle relocated back to Vermont where she worked at UVMMC in both Neuroscience and Postpartum care. She spent a few years as a travel nurse before settling in Western, MA for ten years, working at both Wing Memorial Hospital and Baystate Medical Center. Danielle and her family moved back to Vermont once again about four years ago. She treasures time with her husband and three children and can typically be found outdoors enjoying all Vermont has to offer.  
Registered Nurse
Christine Finley, RN, MSN, MPH
Chris has experience in public health and clinical practice. She holds degrees from Niagara University, Syracuse University and Johns Hopkins Bloomberg School of Public Health. Through her career she has worked as an RN, adult nurse practitioner and in various roles at the Vermont Department of Health. She feels privileged to return to providing direct care as a registered nurse in an area where she enjoys skiing and hiking.
Registered Nurse
John Eckert, RN
John has 30 years of experience as a RN in various fields. He has worked in the emergency room, psychiatry, chemical dependency, cardiology, medical surgical, pediatrics, home health and administration. When not working, John plays guitar in a band and enjoys fishing, hunting and riding his motorcycle, the mighty Honda Valkyrie.
Registered Nurse
Katherine Farber, BSN, RN
Katie was born and raised in Elmore, Vermont. She attended Saint Anselm College earning a Bachelor's of Science in Nursing. She has a background in medical-surgical nursing and worked at Central Vermont Medical Center in Berlin, VT before coming to Sana. Katie strives to spread positivity and hope through compassionate and holistic care. Through her clinical experience, she has developed a passion for caring for people with substance use disorders and hopes to end the stigma associated with it. When she is not caring for her patients or helping out at her local general store, she enjoys creating art of any kind, spending time outside exploring alongside her husky and wrangling honey bees with her partner.
Registered Nurse
Madison Oboikowitsch, BSN, RN, CMSRN
Madison obtained her Bachelor of Science in Nursing degree from New York University through their accelerated nursing program before working at NYU Langone Hospital on the gastrointestinal surgery floor. She relocated to Vermont in 2019 and worked in the Hematology Oncology Department as well as the Emergency Department at the UVM Medical Center. She continues to work at UVMMC, splitting her time between the ED and Sana while maintaining an active life outdoors, hiking the peaks of New Hampshire and New York, training for marathons and practicing yoga.
Registered Nurse
Meghan Livingston, BSN, RN
Meghan grew up in Vermont, earning her Bachelor of Science in Nursing from Plymouth State University in 2018. Meghan brings experience from the fields of addiction medicine and women's health. She is currently pursuing higher education to become certified as a Psychiatric and Mental Health Nurse Practitioner with the hope of increasing access to care. In her free time, Meghan enjoys spending time with her family, being physically active, and playing with her golden retriever.
Continued and Direct Care Specialist
Kate Landry, BA
Kate was born and raised in upstate New York. She acquired a bachelor's degree in English at SUNY Oneonta, where she also served as a crisis hotline volunteer. Kate's experiences as a behavioral interventionist and a service coordinator at Pathways Vermont sparked her interest in addiction recovery, along with her own lived experience. Known for her patient and empathetic nature, she strongly believes in "paying it forward" and embraces the healing power of nature. She enjoys trail running, hiking, and skiing in the Stowe area and is also an avid music enthusiast.
Direct Care Specialist
Ashley McCormick, BS
Ashley graduated from college with a major in Biology and minors in Chemistry and Psychology. She has extensive knowledge in the medical and behavioral healthcare fields, including work at a COVID-19 testing site during the pandemic. She grew up in Queensbury, NY, and enjoys most outdoor activities as well as reading, painting, writing and spending time with her three dogs.
Direct Care Specialist
Caroline Duksta, BS
Caroline graduated from the University of Vermont with a Bachelors of Science in Neuroscience and dual minors in Behavior Change Health Studies and Molecular Genetics. She has worked on a woman's health research project, investigating the connection between substance use and birth outcomes, and plans to pursue a career in medicine. She spends her free time enjoying the natural wonders of Vermont, skiing, mountain biking and kayaking as well as painting, knitting, reading and traveling.
Direct Care Specialist
Jennifer Potter, LPN
Jenn was born and raised in VT. She studied nursing at Vermont Technical College and obtained her LPN in 2005. She had been working as a nurse in family medicine and long-term care ever since and is training to become Certified Recovery Coach. Jenn has a strong passion for addiction medicine and enjoys helping others reach their goals. When she is not taking care of patients, she is spending time with her daughters and two active dogs, going to the gym and staying active outdoors.
Direct Care Specialist
Kristine McKinley, BS
Kristine grew up in New York and graduated from SUNY Plattsburgh with a Bachelor of Science and dual minors in Chemistry and Spanish. Prior to starting at Sana, she worked in long-term care assisting patients with activities of daily life. She is pursuing a nursing degree and likes to spend her free time exercising, going for hikes, reading and boating.
Direct Care Specialist
Lydia Beyer
Lydia graduated from St. Lawrence University with a Bachelors of Science in Psychology and Business with a minor in Public Health. Her interdisciplinary public health research in undergrad focused on cross-cultural health practices, specifically examining practices in Southern Asia and accomplished through a program abroad in Italy. A true New York native, Lydia was raised on a dairy farm in Northern New York and has a passion for nature and the outdoors.
Direct Care Specialist
Emma Buonanno
Emma is a local Vermonter who grew up in and around Stowe. She graduated from Clarkson University with a Bachelor of Science in Biology and a minor in Chemistry. Outside of SANA, Emma is a volunteer EMT with Morristown EMS and is planning to pursue a career in medicine. She spends her free time playing basketball, alpine skiing, and reading.
Registered Nurse
Gina Cocchiaro
Gina earned her B.S. in Neuroscience from UVM and moved home to Philly, where she worked in case management with housing-insecure Philadelphians. Inspired by the versatility of nurses in her field, she enrolled in Drexel University's BSN program. She relocated to VT after accepting a position at UVM Medical Center on the Neurosciences and Specialty Surgery unit. She is a certified yoga instructor and outside of Sana, runs a home bakery with her husband. Gina admires her patients' courage and resolve deeply, and is honored to support each patient's recovery journey.
Direct Care Specialist
Morgan Wickstrom, BA
Morgan has a Bachelor's degree in Environmental Studies and Ecological Anthropology. She has worked as an early childhood educator, chef and program manager at a food resilience and social service non-profit organization. Morgan finds meaning and joy in helping others through their healing and recovery journeys. Outside of work, she enjoys painting, hiking, gardening, skiing and sailing.
Clinical Outreach Manager
Tim Badgley
Tim grew up in Massachusetts and earned a bachelor's degree from Trinity College. He began his career working in various business development and sales roles at Boston-based technology companies. Tim joined Sana to pursue the intersection of that experience and a passion for helping individuals with substance use disorders access high quality, outcome focused treatment. Outside of Sana, he enjoys spending time with friends & family, hiking, and skiing.
VP of Clinical Affairs
Jennifer Brennan, PMHNP-BC
Jennifer graduated from the University of Vermont with a master's degree in Psychiatric Nursing and a research focus on the effects of nature and greenery on mental health.  She has worked in a variety of settings with a diverse range of individuals affected by various mental health conditions.  Jennifer enjoys teaching and has taught as a psychiatric clinical instructor for undergraduate and graduate nursing programs at the University of Vermont and Norwich University.  In joining Sana, Jennifer is returning to the field of addictions in which she first started her mental health career as a nurse 16 years ago.  Jennifer has lived in Vermont since the early 1990's, falling in love with the Green Mountain State after moving here from the equally beautiful Aloha State of Hawaii.  She is a proud mom of three and in her free time, enjoys nature walks, crossword puzzles, and time with her family, friends, and dog Knox.
Counselor
Sarah Bradley, MA, LCMHC
Sarah studied French with a minor concentration in Psychology at DePauw University before earning her Master's degree in Clinical Mental Health Counseling from the University of Vermont. She has completed advanced trainings in Dialectical Behavior Therapy (DBT) and has extensive experience providing DBT services to adults in community-based, outpatient and intensive care settings.
Counselor
Michael Knapik, MS, LCMHC, NCC
Michael is a licensed clinical mental health counselor in Vermont and a National Certified Counselor.  He has worked at substance use treatment programs in Virginia and Washington, D.C. before moving to Vermont to be closer to his grandchildren. He has also worked at the inpatient psychiatric program at the University of Vermont Medical Center, with a hospital palliative care team facilitating grief groups, and at Georgetown University's Employee Assistance Program. Before pursuing a post-retirement career in mental health counseling, Michael was a journalist for 30 years.
Counselor
Emily "Em" Reyns, MA, R-DMT, MHC
Em is a psychotherapist and registered dance movement therapist with over a decade of inpatient psychiatric experience. Em has certifications/training in DBT, ACT, CBT, CFT, IFS, Gestalt, and somatic psychotherapies. Em also has an extensive performance arts background with an emphasis in ballet. Em is a lecturer at the University of Vermont where she teaches mindful eating through the integrative health department. Em was co-author/researcher of the following publications: Positive Patient Response to a Structured Exercise Program Delivered in Inpatient Psychiatry (Global Advances in Health and Medicine, 2019), the most-read research item from the University of Vermont, and Olfactory Virtual Reality (OVR) for Wellbeing and Reduction of Stress, Anxiety and Pain (Journal of Medical Research and Health Sciences, 2021). Em's current research focuses on areas such as the mind-body connection, psychosis, eating disorders, nutrition, resiliency, and eastern philosophies. Outside of professional pursuits, Em enjoys being outside embracing nature, reading, photography, and playing the piano.
Director of Culinary Services and Horticulture
Jade Quagliozzi
With over fifteen years of experience in fine dining and organic agriculture, Jade leads the culinary program with an enthusiasm for farm-to-table meals and service. Before moving to Vermont, she worked in several highly regarded restaurants in Boston and started an organic farm that grew and delivered heirloom produce to multiple Boston restaurants. When she's not cooking, she enjoys mountain biking, foraging and spending time with her husband and dog.
Cook
Joe Kowalker
Born and raised in southeastern Massachusetts, Joe moved to Vermont in 2017. He grew up cooking various cuisines with his father from a young age and has spent years perfecting his craft at some of Vermont's award-winning restaurants. In his spare time, you can find him skiing the slopes up the road at Stowe Mountain Resort.
Cook
Marina Turco
Marina has a Bachelor's degree in Holistic Health and has spent years cultivating experience through farming, education and various employment positions in order help serve others on their path to wellness. Originally from Alaska, she moved to Vermont in 2007 and feels grateful to be closer to family and spend time in Vermont's beautiful habitat. Beyond cooking, she is a devoted yogi practitioner, certified yoga instructor, student of herbalism and loves to make people laugh.
Cook
Nick Cavalli
Nick grew up in Yonkers, NY.  Born into an Italian family, food has always been an important part of his life.  After cooking at several high-end restaurants in New York City, Nick decided to move to Vermont to be closer to the mountains.  For the past 16 years, Nick has lived happily in the Green Mountain State cooking at several different restaurants and enjoying the great outdoors.
Director of Wellness
Mary Streeter, RRA, MSc, CYT, CHC, HTP
Mary has spent over 30 years working in healthcare and is an Advance Practice Provider in Radiology (APP) at University of Vermont. She has worked both on the clinical, research, quality and academic sides of medicine. During this time she has also sought to understand how to bring optimum health and well-being to her life and to share this with others. This led to her global health work in Subsaharan Africa and extensive studies in eastern medicine, wellness and integrative health. She is a health coach, a yoga & meditation teacher and an energy healer. She brings to Sana a holistic approach to recovery through our Wellness program embracing evidence based healing of the mind, body & spirit.
Mary has lived in Vermont her entire life, growing up in Underhill at the foot of Mount Mansfield. She enjoys time with her large family, wandering in the woods, paddle boarding, biking, writing and holding meaningful conversations on her podcast, Zen Mama & The Addict.
Acupuncturist
Nicoleta Gudasz, Lic.Ac
Nicoleta received her Master's degree in Acupuncture from the Tai Sophia Institute in Laurel, Maryland and has been working as a licensed acupuncturist since 2005. Her treatment style combines various acupuncture techniques, such as Five Element Acupuncture, Traditional Chinese Medicine, Auricular and NADA (Detoxification) acupuncture, together with other healing methods like Aromatherapy, Cupping and GuaSha. Nicoleta is dedicated to helping people achieve a state of good health and holistic wellness, so they can live with more ease, comfort and joy in their lives. Outside of work, she enjoys spending time with her family and doing various outdoor activities with her husband and their two exuberant boys.
Massage Therapist
Avi Waring
Avi Waring is a licensed massage therapist with 15 years of experience in Swedish massage, deep tissue, reflexology, shiatsu, acupressure, and sports massage. Avi became a nationally certified massage therapist in 2009 after graduating from the Community College of Vermont's bodywork program. Avi is also a freelance professional dancer and dance educator who brings her fascination with the human body and its movement potential to her bodywork practice.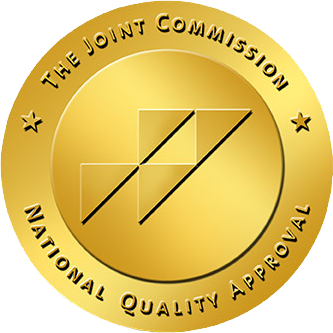 Sana at Stowe has achieved accreditation and received
a Gold Seal of Approval® from The Joint Commission®.
This accreditation award verifies that Sana meets the most
rigorous quality and patient safety standards
of care, and shows a dedication to excellence across the full continuum of care.
Learn more. In-network with BlueCross BlueShield and OPTUM
Sana at Stowe is in-network with BlueCross BlueShield and OPTUM and also accepts most out-of-network insurances, and accepts all private insurance. We provide financial assistance to help with the cost of treatment.