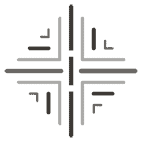 The Admission Process
Sana's admission process is designed to ensure our drug and alcohol treatment services are appropriate for you and you will benefit from them here in Vermont.
We take a person-centered approach and want to involve you and any loved ones to the extent that you feel comfortable. This may include family members, friends, counselors, doctors or other health care providers, social workers, probation officers, teachers or others.
Starting with an initial phone call to 866-575-9958, Sana's Admissions Staff will provide you with information about our care and services, and answer any questions you have.
If you or a loved one is interested in pursing treatment at Sana, the next step is for the prospective client to complete a Pre-Admission Clinical Assessment. This is done over the phone, just simply call us. Through the Assessment, we will gather information about a person's life, personal history, substance use, current issues and treatment needs. This process allows us to determine if Sana is the best fit and most appropriate level of care for each prospective client.

If a candidate for admission is seeing a healthcare provider, a therapist or counselor, or is enrolled in another program, we welcome direct communication, so other providers may share their perspective and coordinate care.
As soon as the Pre-Admission Clinical Assessment is complete, our Chief Medical Officer reviews the information to determine the clinical fit and right level of care. Should Sana at Stowe not be the best fit, we offer options and referrals to providers who are better able to assist with the current concerns.
Once accepted for admission, Sana's Admissions Staff works with incoming patients and their support networks as needed to manage air travel and ground transportation. We are prepared to assist with escort arrangements, should those be needed to manage admission circumstances safely. Some patients may need medical/nursing support or a sober companion for travel. We also provide car service within a limited geographic radius.
We know it's not easy for anyone to come this far.
Sana at Stowe assists patients to find the Strength To Heal.
To come to our program, you must:
Be 18 years or older

Have a substance use disorder

Be medically and psychologically appropriate for Sana's level of care

Be either:

Fully vaccinated and boosted with FDA-approved COVID-19 vaccines prior to arrival at Sana (and demonstrate proof of immunization status by submitting a copy of your immunization card or other state-approved documentation via scan or photo prior to arrival), or

Unvaccinated and provide verification of a negative PCR test the day prior to arrival, receive a rapid PCR test upon arrival and wear a mask while outside your room until receiving a second negative test result on the fourth day of your stay.

Be willing to adhere to Sana's policies and expectations
Note: Special priority is given to pregnant women who inject or otherwise use drugs, individuals who inject drugs, and nursing mothers who use drugs.
Driver's license or government-issued ID (such as a passport) for identification
Health insurance card for laboratory costs
Prescription card for medications
COVID vaccination card or, if unvaccinated, proof of negative PCR test administered 24 hrs prior to admission

All medications you are currently taking in properly labeled bottles
5-7 days of comfortable, casual clothing (no belts)
Work out clothing for exercise in our fitness center, if desired
Seasonal clothing, such as hats, gloves/mittens, and boots in the winter
Sneakers or good walking shoes
Cell phone—though you will not have access to your phone during the majority of treatment, it is often a useful tool for discharge planning and accessing contact information
Books (optional – they will be approved by clinical staff upon arrival)
Personal journal (optional)
Please try to limit belongings to one bag or suitcase


*Sana provides all toiletries, but if you want to bring your own, they must be in an unopened and sealed container.
All valuables (cash over $100, expensive jewelry, etc.), except for what you need for traveling
Belts
Electronic devices (if you do bring them, they will be securely stored and returned upon discharge)
Drug-related items
Non-prescribed medications
Opened vitamins or supplements
Cigarettes, chewing tobacco, or vaping products
Aerosol products
Items containing alcohol on the ingredients list (e.g., perfume, rubbing alcohol, mouthwash, etc.)
Any opened or unsealed liquids or gels

Towels, linens, blankets, pillows, or stuffed animals
Clothing with profanity, violence, or drug- or alcohol-related content
Weapons (e.g., guns, knives, any sharp objects, etc.)
Pornographic materials
Necklaces
Outside food or drink
Candles or incense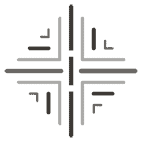 Admission Day and Treatment

We admit people any time day or night and accommodate same-day admissions or pre-scheduled ones. On your first day of admission, we spend time getting to know you and your goals so our staff can create an individualized treatment plan that sets you up for success. Our goal is to make the process as easy and convenient as possible for people to access drug and alcohol treatment the moment they need it here at Sana at Stowe in Vermont.
Our staff will provide you with your daily schedule detailing all treatments you will receive. We also build in breaks for meals and free time. Our minimum recommended stay is 14 days, but most of our clients find that a stay of 30+ days provides them with the full benefits they need. We will discuss the right duration of stay for you on your admissions day.
Upon admission, you will be assigned a team of experts who will guide you through our program and support you at every step. These highly-skilled professionals may include a doctor, registered nurse, psychologist, licensed master's-level counselor, continued care specialist and direct care specialist.
You will also benefit from the delicious cuisine created by our chef and the convenience of our housekeeping staff. Our goal is to ensure everyone on our staff helps make your stay comfortable, effective and life-changing.
Recovery you today.
Contact us.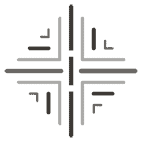 Drug & Alcohol Addiction Treatment in Stowe, Vermont
Are you ready to seek help for your addiction and start living the sober life you deserve? Sana at Stowe provides world-class treatment in a luxury setting that helps people take charge of their lives and enjoy renewed physical and mental health. Contact us now to get your admissions process started. Our friendly, knowledgeable staff is happy to answer any questions you have. Get the help you deserve today.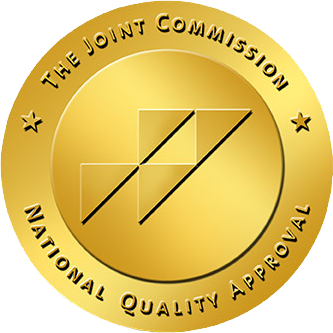 Sana at Stowe has achieved accreditation and received
a Gold Seal of Approval® from The Joint Commission®.
This accreditation award verifies that Sana meets the most
rigorous quality and patient safety standards
of care, and shows a dedication to excellence across the full continuum of care.
Learn more. In-network with BlueCross BlueShield and OPTUM
Sana at Stowe is in-network with BlueCross BlueShield and OPTUM and also accepts most out-of-network insurances, and accepts all private insurance. We provide financial assistance to help with the cost of treatment.