Evidence-Based Addiction Treatment
In all aspects of life, proven results give you confidence and peace of mind. Addiction treatment should be no different. You want to make sure the treatment plan you choose has a track record of being both effective and efficient. Sana at Stowe offers evidence-based treatment modalities here in New England that have been proven effective in helping individuals achieve long and successful recovery.
What Is Evidence-Based Addiction Treatment?
When treatment is labeled as "evidence-based," it means that it is supported by research, concrete facts and tangible results. In order for a treatment to be deemed "evidence-based," it must meet certain criteria. The research describing its evidence must be published, or recognized by an accredited organization.
Therefore, this evidence-based treatment is not experimental but rather based on best practices that have been tested and proven effective. Additionally, the individuals administering treatment must be qualified and able to successfully understand and provide treatment. Given the success rate, those with substance use disorders can be sure evidence-based therapies and treatment modalities will help them on the road to recovery.
How Evidence-Based Addiction Treatment Works
Evidence-based treatment works by combining clinical expertise and high-quality treatment in order to meet a patient's needs and goals. Some people worry that because the treatment is evidence-based, patients will not be viewed individually. However, our facility is aware that no treatment is one-size-fits-all. An important aspect of evidence-based treatment is an emphasis on patient care. These therapies and methods incorporate all of the important aspects of addiction treatment so that clients can have an effective and thorough recovery process.
Evidence-Based Pharmacotherapy
Evidence-based treatment comes in different forms, one of these being pharmacotherapy. This treatment type facilitates healing through monitored doses of specific medications. Also known as medication-assisted treatment (MAT), it may be used during detox and throughout addiction treatment in order to manage withdrawal symptoms and prevent relapse. These medications are meant to reduce cravings, ease discomfort and even make substances undesirable.
Examples of these medications prescribed at Sana include:
Buprenorphine-naloxone (Suboxone)
Naltrexone (RevVia and Vivitrol)
Acamprosate (Campral)
Disulfiram (Antabuse)
Evidence-Based Behavioral Therapies
Certain evidence-based therapies are used during addiction treatment in order to improve a client's overall well-being. These treatments help by identifying and addressing the underlying causes of addiction. Additionally, some practices improve coping strategies while teaching mindfulness. Each of these services is unique and comes with its own set of benefits.
Cognitive Behavioral Therapy (CBT)
This type of therapy identifies and dives deep into unhealthy thinking patterns. By gaining an understanding of and examining the way individuals view themselves, others and the world around them, CBT helps people to replace negative thoughts and habits with positive ones to improve overall mental health.
Dialectic Behavioral Therapy (DBT)
This therapy focuses on behavioral change, problem-solving, mindfulness and emotional regulation. The skills developed in DBT are meant to merge concepts of acceptance and change in order to improve how an individual processes past and current situations.
Acceptance and Commitment Therapy (ACT)
ACT is an action-oriented approach built on traditional behavior therapy and cognitive behavioral therapy. Sessions are meant to improve psychological flexibility and help individuals move towards values-based behaviors. Individuals are encouraged to stop avoiding, denying or struggling with their emotions and, instead, accept that their feelings are appropriate responses to difficult situations and do not have to hold them back from positive change.
Trauma-Informed Care (TIC)
In order for individuals to move forward after trauma, it is important for them to feel safe. By integrating TIC into everything staff do at Sana, we create an environment of trustworthiness, transparency, empowerment and collaboration.
Motivational Enhancement Therapy (MET)
When clients doubt their ability to complete treatment, it can jeopardize their recovery. MET helps individuals resolve their ambivalence and strengthen their motivation. Additionally, coping strategies and goals are discussed in order to set a foundation for healthy change.
Validated Stress-Reduction and Resiliency Building Techniques
Coping mechanisms are an important part of recovery. This approach uses progressive muscle relaxation, guided imagery and diaphragmatic breathing to help individuals reduce worries and encourage adaptability in response to unpleasant changes.
Twelve-Step Facilitation
A social network of like-minded individuals is vital to a successful recovery. Twelve-step facilitation gets individuals involved in a community that takes an abstinence-based approach to recovery. This cultivates a sense of fellowship, connection and understanding between those trying to maintain sobriety.
Benefits Of Evidence-Based Addiction Treatment
Evidence-based treatment has many benefits. The most obvious benefit is getting you on the path to recovery. The goal of these treatments is to give you the best shot to reach your specific goals. Additionally, it is important to note that not all evidence-based treatments are the same, which means that you have options when deciding which approach will work best for you. By starting from an evidence-based framework, Sana's skilled clinicians can critically assess an individual client's circumstances and employ the best existing therapies to address those specific circumstances.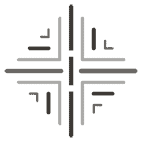 Evidence-Based Addiction Treatment In New England
The time for recovery is now. With many evidence-based treatment options available, you can rest assured that your treatment plan will help you to achieve sobriety and long-term recovery. At Sana at Stowe in New England, our caring and compassionate treatment team remains dedicated to you and your healing throughout your entire treatment process. It's time to take the first step towards a life of health and happiness. Call us or visit our contact form today to get started.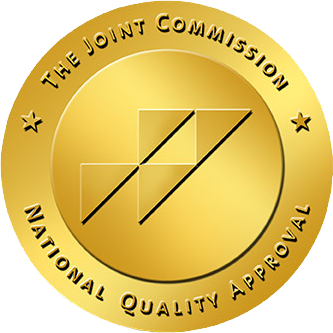 Sana at Stowe has achieved accreditation and received
a Gold Seal of Approval® from The Joint Commission®.
This accreditation award verifies that Sana meets the most
rigorous quality and patient safety standards
of care, and shows a dedication to excellence across the full continuum of care.
Learn more. In-network with BlueCross BlueShield and OPTUM
Sana at Stowe is in-network with BlueCross BlueShield and OPTUM and also accepts most out-of-network insurances, and accepts all private insurance. We provide financial assistance to help with the cost of treatment.