Wellness & Holistic Rehab Services
Receiving treatment for substance use disorders consists of much more than just detoxification and traditional talk therapy modalities. Sana at Stowe understands that providing holistic treatment gives our clients a well-rounded recovery that stays with them long after they leave our program. We offer several options for holistic rehab to ensure you have a chance to benefit from a host of healthy activities.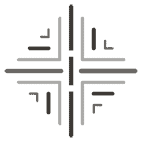 Holistic rehab consists of treatment for addiction to drugs and alcohol that incorporates various holistic therapies. The premise of holistic therapy is that it goes beyond traditional methods in order to heal a person's body, mind, and spirit. This type of therapy proves effective for several types of conditions, including anxiety, depression, trauma, and addiction to drugs and alcohol. Holistic activities are known to reduce stress levels, which makes concentrating on recovery easier to accomplish. 
Holistic therapy can be done during residential or outpatient treatment, which is why many modern programs offer some version of it. The benefits of holistic therapy last beyond a person's time in treatment. Many people continue to incorporate holistic therapies in their daily lives after treatment ends. It promotes sustained recovery while providing relaxation, focus, and good health. Many of the activities can provide healthy pastimes that people new to recovery need to incorporate in order to avoid downtime that can lead to the temptation to relapse.
Some types of holistic therapy are more traditional while others may provide new experiences to those who try them. Part of the beauty of these therapies is how they can open doors to new ways to sustain recovery from addiction while feeling more centered in a person's day-to-day life.
Acupuncture
Acupuncture is a centuries-old procedure designed to alleviate painful and chronic physical symptoms such as headaches, back pain, arthritis, fibromyalgia, asthma, and osteoarthritis. It also helps alleviate mental health issues like depression, anxiety, and high stress levels.
Acupuncture involves the insertion of tiny, thin needles into various pressure points in the body and leaving them in for several minutes. Most people feel only mild discomfort or no pain at all during the procedure. Several sessions are performed in order to receive optimal results.
Nutritional Guidance
Many people do not realize that good nutrition forms one of the building blocks of holistic rehab. When someone loses months or years of their lives to addiction, eating healthy typically fall by the wayside. We teach our clients to understand their individual nutritional needs and how to redesign their diets to include them.
Eating healthy foods on a regular basis allows the body to reestablish good health and also helps a person think clearly. It's also useful for reaching and maintaining a healthy weight over a lifetime.
Yoga
Yoga became popular in the U.S. years ago as a way to get physical exercise, but it boasts many other benefits. Practicing yoga helps people manage stress, feel more relaxed, and increase their energy levels. It also helps strengthen the body, improve balance, and allow people to sleep better. Physical benefits of yoga include reducing inflammation and improving symptoms related to conditions such as arthritis and back pain.
Fitness
When a person deals with a substance use disorder, their physical fitness takes a back seat. We provide a fitness studio that helps our clients welcome workouts back into their lives. Options to get your body moving include cardio machines, nautilus equipment, and free weights. You can also take a dip in our swimming pool, play a game on the tennis courts, or enjoy the fresh air and views on our serenity walk.
Sleep Hygiene
Part of our holistic rehab options includes helping our clients get a good night's sleep every night. Substance use disorders and mental health challenges often rob people of the ability to get the rest they need. We teach clients how to relax and fall into a daily routine that promotes the ability to sleep well. When a person gets the rest they need, it helps improve their physical and mental health, and they wake up ready to take on the day's challenges.
Snowshoeing
Sana at Stowe's location in Vermont provides our clients with seasonal opportunities to enjoy snowshoeing. No experience is necessary, allowing anyone to enjoy this unique workout that helps build muscles, improve agility, and get in a great cardiovascular workout. Being outside while engaging in this exercise allows people to connect with nature and enjoy the fresh air and unbeatable views.
Gardening
Gardening provides a great opportunity to spend time outdoors and be a part of nature. The act of working in a garden helps reduce stress, provides a gentle amount of exercise, and allows you to center yourself while engaging in a productive act. A study reported that the act of gardening helps people struggling with alcoholism in their recovery efforts.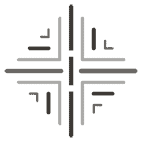 Holistic Rehab in Stowe, VT
If you are interested in addiction treatment at a first-class facility, Sana at Stowe has what you need. Our scenic location in Stowe, VT, provides proven treatment for substance use disorders and co-occurring mental health conditions. We offer several types of holistic rehab designed to improve your physical, emotional, and mental health. Contact us now and find out how our premium program can help you recover.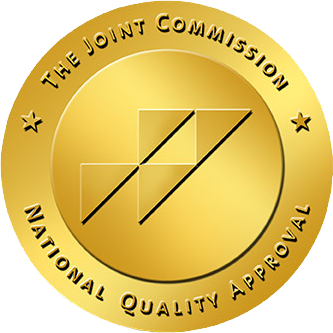 Sana at Stowe has achieved accreditation and received
a Gold Seal of Approval® from The Joint Commission®.
This accreditation award verifies that Sana meets the most
rigorous quality and patient safety standards
of care, and shows a dedication to excellence across the full continuum of care.
Learn more. In-network with BlueCross BlueShield and OPTUM
Sana at Stowe is in-network with BlueCross BlueShield and OPTUM and also accepts most out-of-network insurances, and accepts all private insurance. We provide financial assistance to help with the cost of treatment.