If you are experiencing a mental health issue and addiction to alcohol or drugs, you probably feel twice the pressure to get some relief from both. Sana at Stowe is the premier dual diagnosis treatment center in New England, offering help managing your mental health symptoms and assistance with recovery from addiction. Tackling these two issues together saves time and gets you on the road to healing quickly.
What Is a Dual Diagnosis?
Dual diagnosis is the existence of both a substance use disorder and a mental health disorder. Approximately half of the people who have an addiction to alcohol or drugs also deal with at least one diagnosable mental health issue. Dual diagnosis also goes by the name "co-occurring disorders." Common mental health disorders that may occur alongside alcohol and drug addiction include:
Major Depressive Disorder


Anxiety Disorders

Post-Traumatic Stress Disorder (PTSD)

Bipolar Disorder

Attention-Deficit/Hyperactivity Disorder (ADHD)

Schizophrenia

Borderline Personality Disorder

Eating Disorders
A physician or other qualified clinician will be able to identify if a person has a dual diagnosis and advise them on the appropriate treatment course. Dual diagnosis treatment centers in New England can identify the presence of a dual diagnosis and provide appropriate support in order to address both issues.
Signs and Symptoms of Dual Diagnosis
While signs and symptoms of dual diagnosis vary, depending on the individual and which mental health condition may be going on, there are some common signs that occur:
Excessive anxiety

Panic attacks

Feeling depressed for extended periods of time

Sleeping too much or too little

Feeling hopeless or worthless

Feeling irritable or angry

Difficulty concentrating

Change in appetite or weight

Withdrawing from family and friends

Experiencing delusions or hallucinations

Moods and substance use interferes with work, school, or family obligations

Using alcohol or drugs to cope with mental health symptoms
A person who has not been diagnosed with a mental health condition may not fully understand their symptoms. Similarly, a person who is using drugs or alcohol excessively may not fully grasp they have a substance use disorder that requires treatment. 
Treatment for Dual Diagnosis
Treatment plans for dual diagnosis pull from several different options. Dual diagnosis treatment centers in New England understand how to diagnose a client and formulate a plan that suits their individual needs. They take into account the substances involved in the addiction as well as the specific mental health issues that need addressing. Treatment options often used to treat dual diagnosis include:
Individual therapy
Regular sessions with a therapist help a person process their emotions and understand the genesis of their addiction and mental health challenges. Cognitive-behavioral therapy is a common type of therapy used to reduce mental health symptoms and help people stay in recovery from addiction. 
Group therapy
When people who share a common experience of mental illness or addiction gather together under the guidance of a therapist, they can provide much-needed support for each other. 
Holistic therapy
Holistic treatment involves engaging in activities that help heal a person physically, emotionally, and spiritually. This type of therapy includes yoga, acupuncture, meditation, fitness, and nutritional counseling. 
Medically Supervised Withdrawal Management
Going through the detoxification process is the first step to recovery from addiction. Medical detox provides any necessary medications that can help ease physical and emotional withdrawal symptoms so a person does not suffer needlessly.
Medication Management
Treatment centers can provide an analysis for which medications a person needs to manage both their mental health and addictions. They can prescribe them, monitor the individual for any side effects, and make adjustments as needed.
Does Addiction Lead to Mental Health Issues?
In 2020, a total of 17 million adults experienced a dual diagnosis. When someone has a substance use disorder, it can contribute to developing a mental health issue. Addiction on its own affects a person's brain, often rewiring it so that it relies on substance use to function in a way that keeps the individual from experiencing withdrawal symptoms.
Things like endorphins that are normally released naturally now come from drugs or alcohol use. This can result in a person developing symptoms of a mental health condition or the actual disorder itself. Symptoms can include feeling depressed, anxiety, panic attacks, obsessive thoughts, compulsive behaviors, mood swings and difficulty staying focused or concentrating.
For those who already have a diagnosed mental health disorder, addiction can exacerbate it. For example, alcohol is a depressant; use of it can cause an increase in symptoms for those who struggle with depression. Someone who has a mental health condition like anxiety may find their symptoms increase if they use stimulant drugs.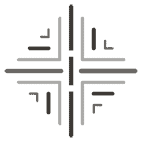 Services Offered by Sana at Stowe
Dual diagnosis treatment centers in New England understand how to identify which came first – the addiction or the mental health issue – and provide the appropriate treatment to address both conditions.
Sana at Stowe provides world-class treatment for those who want the best program available. We work with each client to determine which path will provide the greatest rewards for them.
They benefit from a combination of approaches, which includes:
Medically Supervised Withdrawal Management ("detox")

Residential Treatment


Dual diagnosis Treatment

Executive Rehab Programs

Trauma & PTSD Treatment

Evidence-based Addiction Treatment

Wellness and Holistic Services

   
In addition to the proven methods we provide to help our clients enter recovery, avoid relapse and enjoy improved mental health, we also have an advantage in our location. Stowe, VT, is home to some of the most beautiful scenery in the nation. Every season provides a backdrop of gorgeous views and a host of outdoor activities that enrich a person's spirit. Whether it's hiking in the summer, gardening in the spring or snowshoeing during the cold months, Stowe always provides activities and sights that contribute to elevating a person's spirit and enriching their recovery.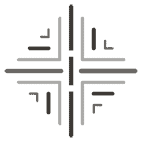 Dual Diagnosis Treatment Centers in New England
Seeking treatment for a dual diagnosis doesn't mean you have to go somewhere that's dreary. Sana at Stowe provides first-class treatment and luxury amenities all in a scenic area of Vermont. We provide treatment for mental health issues and substance use disorders, including a detox program. Contact us now and let us help you take the first step to better mental health.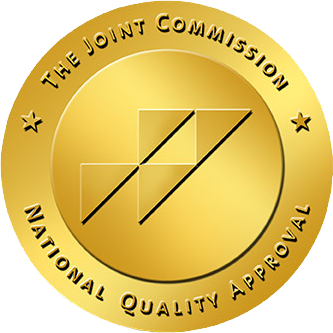 Sana at Stowe has achieved accreditation and received
a Gold Seal of Approval® from The Joint Commission®.
This accreditation award verifies that Sana meets the most
rigorous quality and patient safety standards
of care, and shows a dedication to excellence across the full continuum of care.
Learn more. In-network with BlueCross BlueShield and OPTUM
Sana at Stowe is in-network with BlueCross BlueShield and OPTUM and also accepts most out-of-network insurances, and accepts all private insurance. We provide financial assistance to help with the cost of treatment.