The Vermont Department of Public Health reported an increase in opioid-related deaths in 2021 compared to 3-year averages. Through October 2021, 169 Vermonters died of opioid-related causes — an increase from the 3-year average of 111 deaths within those same months. Vermont drug rehab is critical to reversing the trends of the current opioid crisis and rates of drug abuse in Vermont and throughout New England.
What Causes Drug Addiction?
Drug addiction does not have a clear cause like other diseases. Not everyone who uses drugs will become addicted. While direct causes might be unclear, certain risk factors can contribute to drug addiction.
Risk factors of developing a drug addiction include:
Underlying mental health issues, like depression and anxiety

Trauma-related disorders, such as post-traumatic stress disorder (PTSD)

Adverse childhood experiences (ACEs)

History of physical or sexual abuse

Parent or caregiver with an addiction to drugs or alcohol

Peer pressure to drink or use drugs

Experimenting with substances at a young age

"Normalization" of substance abuse in the home, culture, or community

Lack of parental involvement during childhood and teenage years

Type of substance used (some drugs are more addictive than others)
Some might become addicted to prescription painkillers containing opioids due to the high potency and potential for abuse of these drugs. Prescription drug misuse has been a significant factor contributing to the current opioid epidemic in Vermont and the rest of the US.
Drug addiction often occurs when you use substances to self-medicate for emotional health issues, like loneliness, low self-esteem, social anxiety, grief, and sadness. Additionally, using drugs to cope with everyday stress could contribute to developing an addiction. 
Most people will display several different signs and symptoms of drug addiction even if they do not realize they are addicted.
What Are the Signs and Symptoms of Drug Addiction?
Common signs and symptoms of drug addiction include:
Problems at work or school, like lateness, absenteeism, and decrease in overall performance

Lack of energy and a loss of motivation

Loss of interest in preferred activities and hobbies

Unplanned weight loss or gain

Sleeping in or staying up late at night

Poor personal hygiene or sloppy appearance

Changes in important relationships

Secretive behaviors

Financial issues
You want to look for changes that have no explanation or that seem to appear suddenly. Some signs of drug addiction could be due to other issues. For example, changes in sleep patterns or appetite could result from physical illnesses. 
With drug addiction, you might notice that a loved one doesn't "seem like themselves." Some drugs, like stimulants, might make someone stay up late at night or appear more energetic than usual. Depressant drugs, like alcohol or marijuana, can cause your loved one to appear sleepy or tired.
How is Drug Addiction Treated?
Drug addiction is treated with multiple approaches to ensure a successful lifelong recovery. Addiction is a chronic, relapsing disorder. Chronic disorders like addiction require long-term behavioral changes and monitoring symptoms throughout recovery. You need to stop using drugs, address underlying issues causing addiction, learn coping skills to prevent relapses, and build a social support system.
Medically Supervised Withdrawal Management (Detox)
The first step toward recovery is ridding your body and mind of the harmful chemicals from substance abuse, commonly called "detoxification" or "detox." Many drugs cause physical dependence, meaning that you might feel "off," edgy, or uncomfortable during detox. These unpleasant feelings are called withdrawal symptoms. 
Withdrawal symptoms vary in severity from mildly uncomfortable to life-threatening. Opioids and alcohol generally cause the most severe withdrawal symptoms.
During medically supervised withdrawal management, you get the medical care you need during the detox phase of recovery. Withdrawal management helps you deal with the unpleasant and potentially dangerous symptoms occurring after you stop using drugs. These symptoms are usually temporary. Most people need about one to two weeks for withdrawal management.
Common withdrawal symptoms from drug abuse include:
Fever and muscle aches
Sweating, chills, and clammy skin
Runny nose and watery eyes
Feeling low or rundown
Sleep disturbances
Drug cravings
Nausea, vomiting, and diarrhea
Stomach cramps
Depression and anxiety
Seizures
Hallucinations and delusions
Paranoia
Medication-Assisted Treatment (MAT) for Withdrawal Management
Medication-assisted treatment (MAT) can help manage severe withdrawal symptoms. MAT combines medications and behavioral therapy for comprehensive withdrawal management. You might struggle to focus during treatment if your withdrawal symptoms and cravings are unmanageable. MAT can take the edge off of withdrawal symptoms so you can focus on your recovery.
Opioids like heroin, fentanyl, and prescription painkillers can cause severe withdrawal symptoms. During opioid detox, you might have strong urges and intense cravings to avoid withdrawal symptoms. Detoxing from opioids without professional supervision can put you at a high risk of relapse, overdose, and accidental death.
The Food and Drug Administration (FDA) has approved the following medications for opioid use disorder:
Naltrexone

Methadone

Buprenorphine 
Residential Drug Rehab
Residential drug rehab can keep you safe from relapse with 24/7 supervision and support. Most residential treatment programs last about 30 to 90 days. Residential treatment helps you begin therapy for underlying mental health concerns, develop coping skills, learn relapse prevention strategies, and start building a healthy lifestyle for long-term recovery.
There is no cure for drug addiction. However, you can treat your symptoms and cravings to recover from addiction. Drug rehab facilities such as our Vermont treatment center offer a variety of options for you depending on the severity of your addiction, the quality of your support system, and your home environment.
What Happens During Drug Rehab in Vermont?
During drug rehab in Vermont, Sana at Stowe offers inpatient withdrawal management and residential treatment to get you started in your recovery. Drug rehab begins with safely managing withdrawal symptoms under the care of medical support staff. After inpatient detox, you can transition into residential treatment to engage in your recovery process.
Vermont drug rehab involves holistic treatment approaches addressing the whole person in recovery. Effective drug rehab programs focus on your physical, mental, social, and spiritual wellness through various activities and therapies. 
Drug rehab in Vermont offers the following:
Medication-assisted treatment (MAT)

Concierge-style treatment to meet your unique needs

Stress-reduction and resiliency building techniques

12-Step approaches to recovery

Executive rehab services for high-level professionals

Variety of indoor and outdoor activities, like:

Hiking

Exercise

Yoga

Gardening

Swimming

Tennis

Evidence-based therapies such as:

Cognitive-behavioral therapy (CBT)

Dialectical behavioral therapy (DBT)

Acceptance and commitment therapy (ACT)

Motivational enhancement therapy (MET)

Trauma-informed care (TIC)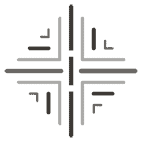 Treating Drug Addiction in Vermont
Our Vermont drug rehab can help you begin your journey of lifelong recovery. Sana at Stowe in Vermont offers inpatient detox and residential drug rehab services. You can start your recovery with our concierge-style treatment surrounded by the serenity of the Green Mountains. Call or visit our admissions page today to build the foundation of your recovery and restore your quality of life in our private sanctuary.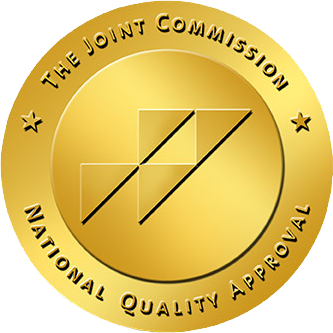 Sana at Stowe has achieved accreditation and received
a Gold Seal of Approval® from The Joint Commission®.
This accreditation award verifies that Sana meets the most
rigorous quality and patient safety standards
of care, and shows a dedication to excellence across the full continuum of care.
Learn more. In-network with BlueCross BlueShield and OPTUM
Sana at Stowe is in-network with BlueCross BlueShield and OPTUM and also accepts most out-of-network insurances, and accepts all private insurance. We provide financial assistance to help with the cost of treatment.