Alcohol addiction can lead to mental health issues, social problems, poor physical health and even premature death. Sana at Stowe is here to help if you or a loved one drinks excessively or struggles with an alcohol use disorder (AUD). We provide alcohol rehab in Vermont for those in need of recovery from alcoholism and addiction.
Alcohol Addiction Statistics in Vermont
According to Help.org, alcohol and drug use among residents of Vermont in a given year is higher than the national averages:
25.39% of residents use drugs (about 159,000 people)

6.23% abuse alcohol (about 39,000)

Nearly 21.11% of all deaths from 2008 to 2017 were caused by drugs or alcohol (12.71% was the national average for this time frame)
These statistics mean that nearly one out of every three Vermont residents uses drugs or abuses alcohol. Alcohol addiction can have deadly consequences, from drunk-driving accidents and injuries to developing liver disease and increased risk of certain cancers.
When drug and alcohol use appear commonplace, you might have difficulty identifying an addiction. Understanding the signs and symptoms of alcohol addiction can help determine if you or your loved one needs alcohol rehab.
Signs and Symptoms of Alcohol Addiction
The following are common signs and symptoms of alcohol addiction:
Unable to control the amount that you drink

Wanting to quit or cut back, but you cannot 

Intense cravings and urges to drink alcohol

Loss of interest in preferred hobbies or social activities

Risky behaviors while under the influence, like drunk driving or unsafe sex

Spending significant time drinking or recovering from alcohol use

Need to drink more alcohol to get the same effects

Experience withdrawal symptoms like shaking, nervousness, or nausea when you aren't drinking 

Drinking alcohol to avoid withdrawal symptoms

Unable to fulfill duties at home, work, school, or with your family due to alcohol use

Continuing to use alcohol despite problems at work, school, or in relationships caused by drinking

Using alcohol to self-medicate for stress and mental health issues

Drinking despite physical health problems caused by excessive alcohol use
If you notice these signs and symptoms of alcohol addiction in yourself or a loved one, you might need professional alcohol rehab. Quitting alcohol on your own could be challenging and lead to relapse. In addition, without medical support, you could have life-threatening complications due to withdrawal symptoms. 
Alcohol addiction can cause long-term problems when left untreated. It is best to get treatment early before the long-term effects of alcoholism negatively impact your overall quality of life.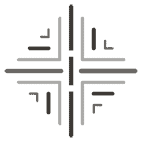 Long-Term Effects of Alcohol Use Disorder

The long-term effects of alcoholism include adverse consequences on your overall health and well-being. Alcohol use disorder can negatively affect your physical, mental and social health.
Physical Health Effects 
The physical health effects of long-term alcohol addiction include:
High blood pressure

Increased risk of stroke and certain cancers

Liver and heart disease

Weakened immune system
Mental Health Effects
Long-term effects on your mental health include:
Difficulty learning new things

Problems with memory

Depression

Anxiety

Troubling coping with stress

Worsening of existing mental illnesses
Social Health Effects
Alcoholism can have adverse effects on your social wellness like:
Problems at work or school

Unemployment

Legal issues, like drunk driving or public intoxication

Difficulty maintaining healthy relationships with friends and family

Financial problems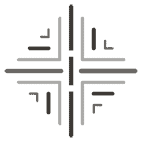 How is Alcohol Addiction Treated?

Alcohol addiction is treated in stages, and your treatment plan might vary from others depending on your unique needs and preferences:
Alcohol Detox
The first part of alcohol addiction treatment is called "alcohol detox." During detox, you rid your body and mind of the harmful chemicals from alcohol abuse.
You might experience withdrawal symptoms during alcohol detox, which can range in severity from mildly discomforting to life-threatening. Alcohol detox takes about one to two weeks.
Alcohol withdrawal symptoms might include:
Nausea and vomiting

Difficulty concentrating

Trouble sleeping

Digestive problems

Tremors or shakes

Irritability and agitation

Seizures

Hallucinations
Active Treatment for Alcohol Addiction
After detox, you might enter inpatient treatment at a residential facility or continue treatment at an outpatient program. During active treatment, you learn how to maintain sobriety, prevent relapses, and deal with underlying issues of alcohol addiction.
Most people begin active treatment in a residential facility, often known as rehab. These facilities offer a homelike atmosphere with amenities and various therapies for alcohol addiction. Inpatient residential treatment is best if you are new to recovery, are triggered to use alcohol in your home environment or community, or are at a high risk of relapse due to severe withdrawal symptoms.
Outpatient treatment options can be helpful to continue treatment after completing a residential program. You can also use outpatient options when you are safe and supported in your recovery at home or if you reside in a sober living home.
Long-Term Recovery
After active and intensive treatment, you enter long-term recovery. During this part of alcohol addiction treatment, you continually strive to maintain sobriety and achieve your long-term recovery goals. You might continue seeing an outpatient therapist for underlying mental health issues. Many treatment facilities offer support to alumni of their programs to keep you connected to the recovery community.
Long-term recovery also involves participating in peer support groups. Groups like Alcoholics Anonymous (AA) or SMART Recovery can help you maintain sobriety with support from others in recovery. These groups are free of charge and can help you find sober friends to build a support system.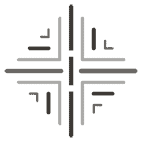 What Happens During Alcohol Treatment?
During alcohol rehab, you will begin the active stages of treatment for alcohol addiction. Alcohol rehab begins with detox to manage withdrawal symptoms. Due to the severity of withdrawal symptoms, it is best to attend a medical detox facility to monitor your symptoms and ensure safety.
Medical Detox
Medical detox could include medication-assisted treatment (MAT) to help you manage cravings and withdrawal symptoms during early recovery.
The following are FDA-approved medications used to treat alcohol addiction:
Acamprosate
Disulfiram
Naltrexone
After Detox
After detox, you can transition into an alcohol rehab program in a residential treatment center. During your stay at a treatment center, you will begin to understand the underlying causes of your addiction while learning how to maintain long-term sobriety. You will follow a daily schedule that could include concierge-style services customized to your unique needs and preferences.
Alcohol rehab facilities usually include:
Emphasis on health and wellness

Healthy eating
Exercise
Recreation
Holistic health activities

Evidence-based therapies for underlying mental health issues

Cognitive behavioral therapy (CBT)
Dialectical behavioral therapy (DBT)
Acceptance and Commitment Therapy (ACT)

Peer support

Group therapy sessions
12-Step facilitation

Medical and psychiatric care
Family involvement
Planning for aftercare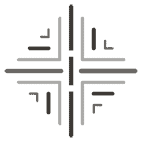 Alcohol Rehab in Vermont
Alcohol addiction can negatively impact your life and the lives of your loved ones. If you or a loved one struggles with alcohol addiction, Sana at Stowe in the Green Mountains of Vermont is here to help. Our concierge-style services can accommodate your needs during alcohol rehab to begin your journey of lifelong recovery. Call us today or visit our admissions page to get started.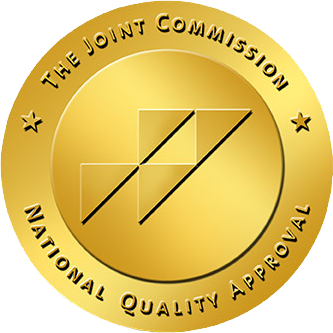 Sana at Stowe has achieved accreditation and received
a Gold Seal of Approval® from The Joint Commission®.
This accreditation award verifies that Sana meets the most
rigorous quality and patient safety standards
of care, and shows a dedication to excellence across the full continuum of care.
Learn more. In-network with BlueCross BlueShield and OPTUM
Sana at Stowe is in-network with BlueCross BlueShield and OPTUM and also accepts most out-of-network insurances, and accepts all private insurance. We provide financial assistance to help with the cost of treatment.