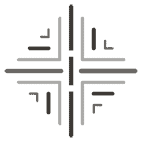 Sana offers individualized evidence-based treatment for substance use disorders in a comfortable and serene and private environment.
We offer medication-assisted treatment and trauma-informed care that integrates elements of Acceptance and Commitment Therapy (ACT) with the tenets of Nonviolent Communication in a Motivational Enhancement (ME) framework. This approach is accompanied by traditional skills-based therapies, such as cognitive behavioral therapy (CBT), Dialectical Behavioral Therapy (DBT) and various peer recovery support services. The skills-based therapies are supplemented by process groups, expressive therapies and integrative treatments, such as acupuncture and therapeutic massage. This wide array of treatment modalities, coupled with our high staff-to-patient ratio allows us to offer personalized and comprehensive care during residential stay.
At Sana, we believe that recovery is a process, and we continue to offer coordination of care and support after an individual leaves our facility. Our focus is on creating a foundation for recovery and restoring quality of life.
At Sana, we believe that the process of recovery is highly individualized. In all we do—from therapy, to food, to exercise regimen, to what art to hang in your sunny room– we customize our approach to the individual needs of each person.
Our facility is a beautiful sanctuary that sits at the foot of Mount Mansfield, the highest mountain in Vermont in the charming, picturesque town of Stowe. We offer an intimate, secluded, serene space that fosters wellness, meditation and change.
We Offer:
Rapid admission process
Evidence-based, individualized treatment
Highest quality service
Luxurious accommodations
Serene, therapeutic environment
Best-in-class continuity of care
Data-driven outcomes
Personalized Continuing Care Support
"You will be stronger when you leave our program. And we will stay with you through recovery. We are here for you. We root for you. You can count on us."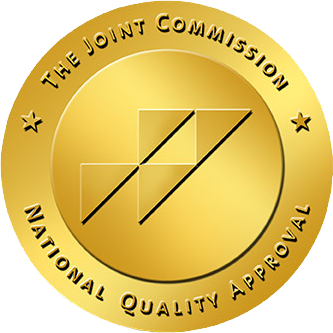 Sana at Stowe has achieved accreditation and received
a Gold Seal of Approval® from The Joint Commission®.
This accreditation award verifies that Sana meets the most
rigorous quality and patient safety standards
of care, and shows a dedication to excellence across the full continuum of care.
Learn more. In-network with BlueCross BlueShield and OPTUM
Sana at Stowe is in-network with BlueCross BlueShield and OPTUM and also accepts most out-of-network insurances, and accepts all private insurance. We provide financial assistance to help with the cost of treatment.