Substance Use and Co-Occurring Disorders
At Sana at Stowe, we provide a private and peaceful environment for people to focus on their life and recovery goals.
Mood disorders such as anxiety, depression and bipolar disorder often co-exist with substance use disorders. When left untreated, they can disrupt recovery, lifestyle balance and goal achievement. Trauma can also be a contributor to substance use and mental health challenges.
Simply having a substance use disorder can be traumatic (no one chooses to have one). For those with substance use disorder, the state of intoxication—being under the influence of alcohol or drugs—creates vulnerability to victimization. As the condition progresses, issues with embarrassment, shame and self-esteem can arise, often leading to a pattern of settling for less and accepting the unacceptable.
We know adverse life experiences are strongly associated with substance use and mental health disorders. Post-traumatic stress can be a significant factor in relapse.
Sana at Stowe provides trauma-informed treatment and can support those suffering from post-traumatic stress. Licensed therapists provide expert guidance and proven treatments that make a definite difference in substance use and co-occurring disorders.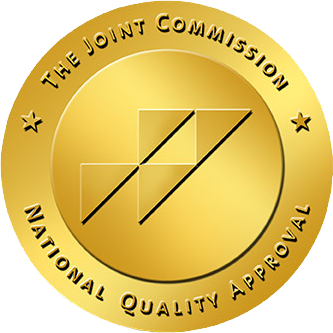 Sana at Stowe has achieved accreditation and received
a Gold Seal of Approval® from The Joint Commission®.
This accreditation award verifies that Sana meets the most
rigorous quality and patient safety standards
of care, and shows a dedication to excellence across the full continuum of care.
Learn more. In-network with BlueCross BlueShield and OPTUM
Sana at Stowe is in-network with BlueCross BlueShield and OPTUM and also accepts most out-of-network insurances, and accepts all private insurance. We provide financial assistance to help with the cost of treatment.