When an individual seeks treatment for their substance use disorder, they've taken a courageous step forward to improve the quality of their well-being and mental and physical health all at once.
It is no easy task and the efforts made should be commended. The days are rigorous and challenge you to reach deep within to work through difficult emotions, traumas, and life experiences. While the individual in treatment is in good hands and supported throughout this stage of their recovery journey, it is crucial to extend that same compassion, support, and education to their family and loved ones.
This happens very often: Your loved one has decided to go to treatment for 30 days. During this time, they are provided with high quality clinical and medical care, diverse resources to strengthen their recovery, effective therapy and wellness groups, and a built-in support system of clinicians, nurses, medical professionals, and the peers in the group that are going through the same experience. All the while, the spouse, parent, relative, or friend continues on with life as usual. Often individuals going for treatment leave their loved ones with more on their plates, having to make sacrifices so that the person they love can take the time and step away to get the help they need.
During this time, loved ones can greatly benefit from being looped-in so that they, too, can learn, grow, and be properly supported through what is also a challenging time for them. Instead of being an outsider, waiting somewhat blindly and hoping for the best outcome, loved ones are welcome to have a more immersive and collaborative experience. An experience where parents, spouses, relatives, and friends are in tune with what their loved one is going through and have an opportunity to learn, understand and analyze for themselves.
This experience starts with having a fundamental understanding of what takes place while an individual is in treatment for addiction.
We have sessions on learning more about the program and the daily schedule.
Sessions on understanding the arc of the journey patients go through.
Sessions to answer the "how", "what", and "why" questions one might naturally have about substance use disorders.
Sessions on communication best practices and boundary setting.
Sessions on developing tools for stress resilience and strategies for balancing one's own self-care amidst the stress of it all.
Finally, sessions on preparing for the individual returning home after treatment. The purpose of these sessions is to create a forum to ask questions, get feedback, seek advice and feel supported.
By providing family and loved ones with this opportunity to understand, it not only provides education and resources, but it creates their own community and support network. Much like an individual's experience in treatment, it is invaluable how much can be learned from those going through it alongside you, and the same principle applies when it comes to family and loved ones.
At Sana, we are excited to begin offering weekly group conversation sessions specifically for families and loved ones, led by our clinical and wellness staff, that will cover all of the above and more! It is our priority for families to feel supported and have the opportunity to grow while their loved one is in our care.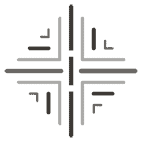 Sana is Here to Help
Sana is here for you and your loved ones. Sana at Stowe provides high-quality treatment for those struggling with substance abuse, alcohol addiction, trauma, and PTSD. Our compassionate and professional staff is dedicated to giving our patients the recovery experience they deserve in a safe and healing environment. To learn more or to get started on your journey to recovery today, give us a call or visit our contact form.