Pre-Admission Clinical Assessment
Sana's Admissions Staff will complete a Pre-Admission Clinical Assessment. We discuss personal history, current issues and needs in order to determine if Sana is the best fit and most appropriate level of care for each prospective patient.
If a candidate for admission is seeing a healthcare provider, a therapist or counselor, or is enrolled in another program, we welcome direct communication, so other providers may share their perspective and coordinate care.
As soon as the Pre-Admission Assessment is complete, our Chief Medical Officer reviews the information to determine the clinical fit and right level of care. Further data or a clarifying conversation may be needed in order to make an admission acceptance decision.
Should Sana at Stowe not be the best fit, we offer options and referrals to providers who are able to better assist with the current concerns.
Once accepted for admission, Sana's Admissions Staff work with incoming patients and their support networks as needed to manage air travel and ground transportation. We are prepared to assist with escort arrangements, should those be needed to manage admission circumstances safely. (Some patients may need medical/nursing support or a sober companion for travel.)  We also provide car service within a limited geographic radius.
We know it's not easy for anyone to come this far. Sana at Stowe assists patients to find the Strength To Heal.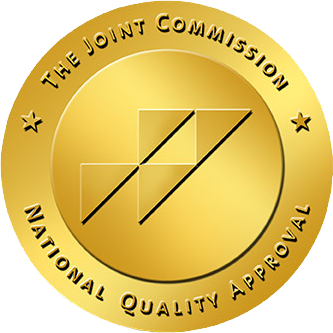 Sana at Stowe has achieved accreditation and received
a Gold Seal of Approval® from The Joint Commission®.
This accreditation award verifies that Sana meets the most
rigorous quality and patient safety standards
of care, and shows a dedication to excellence across the full continuum of care.
Learn more. In-network with BlueCross BlueShield and OPTUM
Sana at Stowe is in-network with BlueCross BlueShield and OPTUM and also accepts most out-of-network insurances, and accepts all private insurance. We provide financial assistance to help with the cost of treatment.