Value and Paying for Treatment
Health · Comfort · Wellness · Recovery · Growth
All details regarding investment in treatment and recovery are managed prior to admission. There are choices in payment methods. Online credit card and ACH transactions are available. Bank transfers and cashier's checks are additional options.
If you are assisting someone else into care at Sana, we are able to arrange direct full and partial payment, so needed treatment funds do not go directly to someone who may be unstable prior to admission.
If current resources are limited, we can refer to another facility better able to meet urgent clinical and budget needs – often with a transfer to Sana at Stowe at a later date, once financial resources for treatment are in place.
If you are concerned about your ability to invest in your own care, we may help you identify sources of support for treatment and are available to assist with challenging conversations. Those close to you, such as family, friends and employers are more inclined to help when support for treatment is needed than when unhealthy use continues and they are faced with requests for help with legal fees, basic living expenses, payroll advances, etc.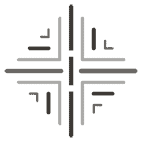 Insurance Coverage for Treatment
For self-pay patients, Sana at Stowe is happy to submit insurance claims on your behalf. Any payments received from insurance will be refunded to you promptly.
Sana at Stowe Admissions Staff will check your insurance benefits, allowed days, levels of care, authorizations, deductibles, co-pays, etc. These important points can be confusing, and our Admissions Coordinators will review and explain each individual's actual benefits in detail.
Once we know where the specific resources and benefits stand, we complete a Financial Agreement prior to admission, based on each person's unique situation.