Is There a Problem with Drug Use?
Take The Drug Abuse Screening Test
The Drug Abuse Screening Test (DAST) was developed in 1982 and is still an excellent screening tool. The DAST has "exhibited valid psychometric properties" and has been found to be "a sensitive screening instrument for the abuse of drugs other than alcohol."
Directions:
The following questions concern information about Your involvement with drugs. "Drug abuse" refers to (1) the use of prescribed or "over-the-counter" drugs in excess of the directions, and (2) any non-medical use of drugs.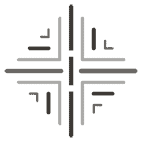 Enter 1 for "YES"
Enter 0 for "NO"
Scoring Key
A score over 12 is has been documented to definitely identify a substance use disorder.